Main content starts here, tab to start navigating
About Us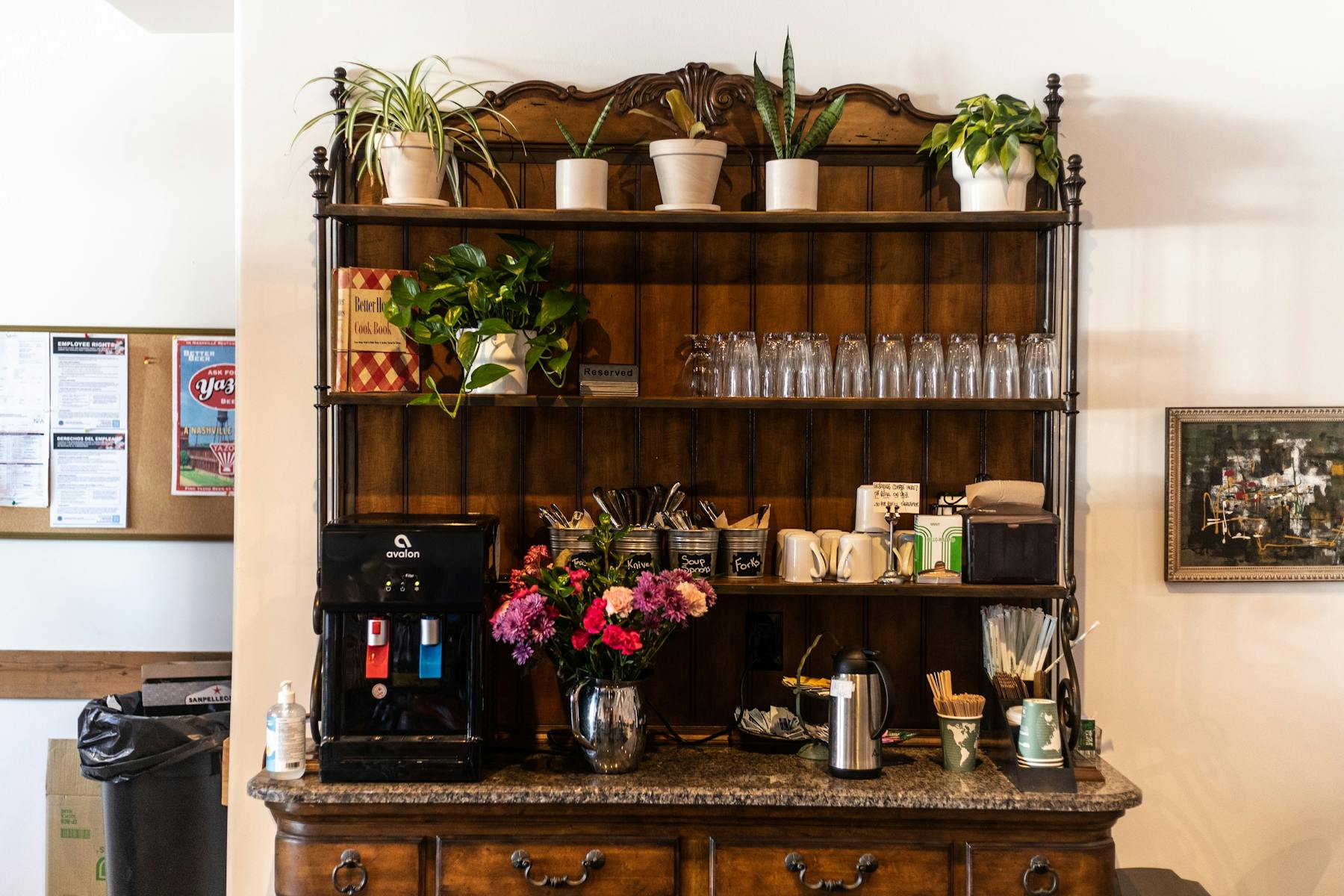 Great food will always find a way
My husband Alex and I came up with the idea for Eastwood Deli Co as the answer to the changing world around us. We met while working at a Nashville restaurant in 1997, and together we have over 50 years of experience in the food and hospitality industry. Alex is a Nashville native, and since 2006, we have called East Nashville home.
At Eastwood Deli Co, we aren't just serving East Nashville, we are East Nashville. We love our community and we love preparing delicious, from-scratch meals. Eastwood Deli Co has everything you look for in a local deli: specialty sandwich creations, house-made soups, fresh salads, and sweet & savory breakfast options too.
But we weren't always Eastwood Deli Co. For over 15 years we have owned & operated Alexander's Catering & Cafe 15 where we built a solid fan base for our full-service catering, and where we served breakfast & lunch weekdays in Downtown Nashville.
Creating authentic and fresh, flavorful food is our passion and our purpose. Even 2020 couldn't stand in the way of this, not that it hasn't tried.
On March 3rd, our home, along with so many others, was severely damaged by the tornado that swept through the city. Ten days later, the Covid-19 pandemic effectively wiped out our catering business as events, meetings, and parties were cancelled, and working from home became the norm.
How were we going to get the same delicious food to our guests? The idea for Eastwood Deli Co was born.
Our new Nashville deli has the same focus as we did with Alexander's Catering: serving amazing home-made meals to our community. Only this time, we're doing it as a deli inside the community we call home.
Great food will always find a way.
Alex Griffin & Stefanie Kisselburg